On Thursday, I felt something in my slipper after pliés. Before we turned and did the other side I hooked a finger into the shoe to investigate whether a string had come loose and made its way under my foot. To my surprise, I pulled out a single shining dime.
So that was a first.
Last week, Thursday's class had been packed. This week, apparently it was just down to the regulars. When I walked in the building, Jim said, "She came back!" and when we got into the studio, he loudly announced that I was the only new person from last week who returned.
I don't have too much else to report from this week's classes. For some reason, my calves were sore from Wednesday's class, which made Thursday painful. I didn't remember us doing more relevés than usual on Wednesday, but maybe we did. At any rate, it's good that I was apparently working very hard!
Also, my feet have been hurting. Top of my left foot especially but kind of the entirety of both feet? I can't tell if they're just sore or if I should be concerned. I can never tell. I guess we'll find out soon enough!
On Wednesday before class, I mentioned my upcoming trip to New York to Elizabeth, and for some reason, everyone in the entire class looked at me and began asking me questions. I tried to be casual and ignore that my face was undoubtedly bright red. Way to immediately cancel out the cool factor of casually going to NYC by sweating and blushing at the mention of it.
Anyway, I mentioned it because I was asking Elizabeth if she danced when she lived there, and she said no. I said I was thinking of popping in to a class. A woman piped up from across the room and said "Steps! Go to Steps in the West 80s." When I asked the same question on Instagram, Steps was also the most suggested, so I think I've made my decision. It's a bit of a hike from the East Village but, if you couldn't tell, I am actually not a cool person and so I find the subway exciting.
Steps has a class titled "Advanced Beginner Ballet" with the description "This class is for students with at least 2-3 years of training." Sounds good? Sounds not-scary at least. They also have every combination of adv-int-beg possible, "Int Adv Pro Ballet" for example? How could something be both "int" and "pro"? All the other class descriptions just say "must have taken adv-int-beg" or whatever other random combination of prefixes. But what does that even mean?
Okay anyway. The only issue with taking a ballet class in NY is that my friend took that day off as well (I'd go Friday), so I'd have to abandon her for a few hours to do this (she has no ballet experience). BUT this "Adv Beg" class is at 11am, so I suspect she wouldn't mind sleeping in and starting our day when I get back. We'll see. We could just go to yoga together instead. But when else will I get a chance to dance in (Pace Picante commercial voice) New York City?!*
Ballet Friends Update
I've mentioned a third woman who is a regular and with whom I've chatted a few times now. I've mentioned her before as someone who has great feet and great ballon. And I mentioned I should learn her name. Well, I did learn her name, it's Rebecca. But I didn't ask her for it, I read it off the class sign up list when she arrived just before me. So now I know her name but I have to pretend I don't know it.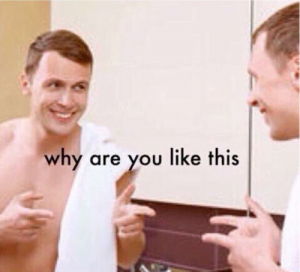 Later in the class on Wednesday, the young woman I mentioned who started as a pure beginner and comes every week (and has a punk rock vibe), asked me a little more about my trip to NY and we had a bit of a conversation about art!
Ballet Non Friends Update
There are a few ladies who seem really sweet, but who are BFFs with each other and sometimes get chatty in class. I keep giving them a DEATH STARE if they are talking when Taylor is trying to demonstrate, and once they were chatting rather loudly while waiting for their turn to do a combination, so I DEATH STARED at them while doing a promenade for as long as I could while slowly turning away from them lol. Then later in class I'll feel bad about the death stares and make a nice comment or something to atone for it (not that they ever even notice I don't think). It just really gets under my skin when it happens! I kind of fill with rage, whoops. I did notice that they did not have the steps when it was their turn. Hmm! Imagine that.
Okay sorry that was more snarky than I want to be in here. Obviously I enjoy some of the social aspects of adult ballet and am desperate open to making friends in class. But there are so many opportunities to chit chat:
-before class
-after class
-stretching before adage/grands battements
-stretching before center
You really can't stay quiet while the other group is doing a combination?? SHH!
*Speaking of NYC, the featured image of this post is of Wendy Whelan (with Craig Hall in "After the Rain") in honor of the big news yesterday. Congrats to Wendy on her appointment as associate artistic director of New York City Ballet! I love her!